Skylark Careers
The Mission:
A Career to Inspire Freedom, Hope & Joy
Skylark Careers
Have a passion to help others?
We're Skylark Senior Care, a top home care and adult day services provider with openings across all shifts.
Skylark Senior Care seeks exceptional individuals with a deep lover of seniors who embody our mission and values to join our dedicated team.
We provide a robust training program so you can learn, grow, and make a difference in the lives of seniors.
Come work in our adult day centers, with our members in their home or both. Check out our open positions: we're always looking for caregivers and nurses.
SKYLARK CAREGIVER AVAILABLE POSITIONS
(Apply by Clicking on Blue Links Below)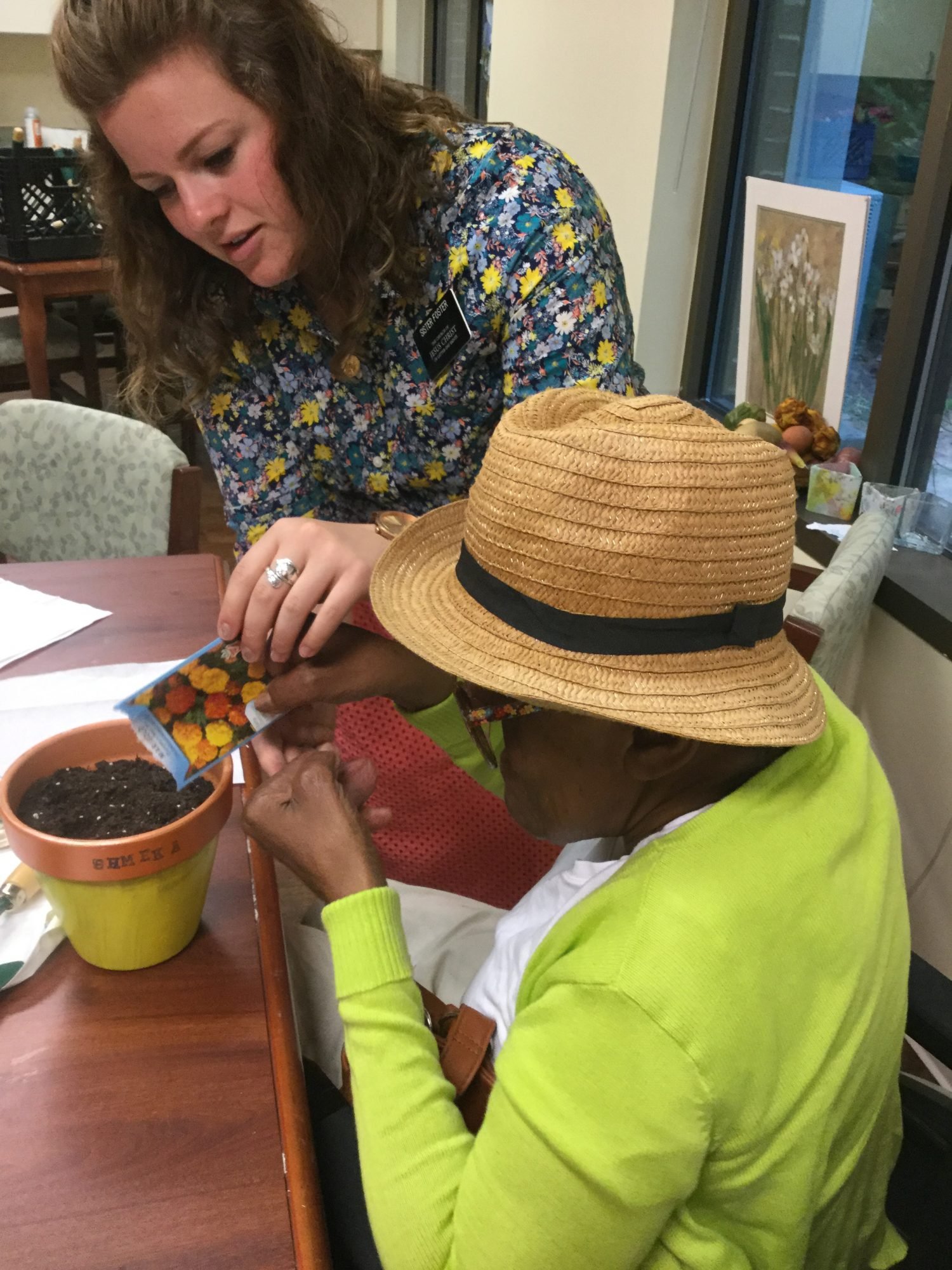 Benefits of Becoming a Skylark Team Member:
Immediate opportunities available.
Competitive wages and benefits. Earn a living while making a difference.
Paid Training Programs: We invest in your training and development.
Full-Time and Part-Time hours available. Flexible schedule – work when it suits you.
Employee Discount Program
Employee Referral Program
Supplemental insurance including dental and vision.
Retirement plan with company match
Employment Assistance Program
Engaging and fun work; never bored
How it Works
STEP by STEP Process
We'll make joining us an easy and joyful experience. Simply follow these steps to start the process.
Click on the Link For the Job You're Interested In
You'll see the full job description and start the job application.
We Check Applications Every Day
We promise a quick turn around with an invite for an interview if your application looks promising.
We Schedule the Orientation Session
We schedule orientation sessions often, so you can begin working and getting paid quickly.
Reviews
Their stories inspire us
Very Professional
"The day I arrived to enroll my family member, I was greeted by the Director, administrative staff , and the nursing staff. The process was very professional, need catering and informative. I am so pleased with the service my family is receiving. I cant say enough great things about this organization. It takes a lot to entrust strangers with your love ones and the staff at Skylark has far exceeded my expectations.I would strongly recommend Skylark to anyone.."
Kevin M.
Loves The Activities
"Initially my mother(83) was very negative about going. After the first week she met some lovely ladies and now insists on going 4 times a week. She loves all the activities and particularly the outings. Just being with other people keeps her brain very active. She loves having her nails done and loves when the visiting make-up consultants visit. They have a nurse present all day and I love the fact that they have a bus service as well.."
Therese B.
Peace Of Mind
"Mom started going to Skylark at Johns Creek in early July. The staff are absolutely wonderful. When they learned she was a Master Garden and that gardening is still her passion, they even helped her set up a little patio garden that she tends to during the week. The staff is always ready to help, and full of great information to help me navigate the world of eldercare. Mom stays busy and active. She's much more engaged now than she was before when she spent most of her days just watching TV. I know she's safe, well-fed, and well-cared for while I'm away at work. You can't put a price on that kind of peace of mind.."
M.W. M.
Came To Our Rescue
"I can not say enough positive remarks about how Skylark came to our rescue at home over the Christmas and New Year's holidays arranging for their Care Givers to come to our house to care for my husband. My husband has serious dementia and over night he could no longer walk. Both of us are 72 and I couldn't even help him stand up anymore. This was a last minute call from me to Skylark, having heard such good things about the program. I think it was a miracle that they found excellent caregivers by the end of the day. I am very thankful for Skylark and am happy to talk with anyone looking for home care."
Linda S.
Very Attentive To Our Needs
"My son loves Skylark and so do I. They are very attentive to our needs. The staff is always nice and the drivers are on time, they always call when they are running very late and I appreciate that. It helps to know where my family member is.
Thanks for being here in our community."
Barbara L.
A Blessing For My Family
"Skylark at Johns Creek has been a blessing for me and my family. One never know when a disability will strike a loved one. When it does you're overwhelmed and stressed with care decisions. Since my husband's acceptance and care at the facility - I am at ease at work, because I know he's being fed and cared far in all ways. All staff members are wonderful, caring and professionals. The Nursing staff check his weight, temperature, BP, etc. when it's time for his regular check-up and provides me with his results and any recommendations for improvements if needed."
Nancine P.
Highly Recommended
"Skylark provided in-home care for my 99 year old mother following her hospitalization and rehabilitation. The care was comforting for my mother and a comfort to me as well. My goals for mom were met; she was safe, supervised, engaged in light exercise."
Betsy W.
Excellent
"Knowledgeable Staff. Excellent customer service. They obviously care about their patients.."
Jeanie C.
Very Friendly
"We have been going to Skylar Adult Center for a few months now, everyone is very friendly and helpful. I feel very comfortable leaving my mom in their care. The staff are there to answer the questions I have as a new caregiver."
Juanita C.
Very Personable
"They are very personable and have gone above and beyond to help me. They help my mom and also me. They focus on the family. They are always present and interacting. They provide activities and games to help cognitive function. They are always there for me. I can always rely on them. They provide great interaction. I work with Ariel and I am comfortable enough to text her. They make it comfortable to communicate with them. They help me with anything I need. They know my mom enough to know what she likes. They are always positive and upbeat."
Holly A.
On Top of Everything I Need
"It was very convenient at the beginning and they had a good reputation. Their people are fantastic. They are sharp, genuine, and have not let me down. They've been able to accommodate last minute requests and they seem to care about me and my mother. When my mother comes home, she is a different person because she has been stimulated and engaged. She cooked and cleaned for my mother. She engaged my mother as well. They helped me set up my crazy schedule with them. She is very engaging and is self-sufficient. She knows what to do without being told and has developed a good rapport with my mother. They are on top of everything I need. "
Ryan O.
Outstanding
"My husband moved into a healthcare center. The people they sent were kind. They cared about me and my needs as well as my husband's. He couldn't walk anymore, so they knew how to lift him out of bed and assist him to the toilet. They communicated daily to make sure everything was going well. They were professional and my husband liked them. They were wonderful and were well matched. They were outstanding. They would check with me to make sure everything was going perfectly. If I needed more help, they got it, even over the New Year's holiday."
Linda S.
Super Nice and Helpful
"They're easy to talk to. They went out of their way to help us find someone to bring my mom to chemotherapy appointments. It was all new for me. I was having to bring my mom to appointments, and it was crazy. A caregiver takes my mom to appointments. She comes once a week, picks her up from assisted living, and takes her to the hospital. They're super nice and helpful. Whatever you need, they help you. It's worked out well so far. I'm not there but my mom says she's nice and patient."
Madeline B.
Help Being a Companion
"They stay in touch. They have a good system of control over the people that come to our home. They help with being a companion. They help her to do the chores she needs to do. They help her bathe and do her workouts. They fix her breakfast and do things like that. They do whatever they need to so they can match our schedule. They are perfect for each other. They talk about flowers and plants. They also do hand workouts and therapy stuff together."
Kelly C.
Makes Me Feel At Ease
"We had checked it out online and read the reviews. We live in Johns Creek and are about 9 1/2 miles from them. I like the staff because they are very welcoming. They answer my questions and make me feel at ease. They are always willing to talk with me, answer my questions, and to accommodate whatever we ask. I have peace of mind. They have been able to develop of level of trust which impacts my ability to focus and function for the rest of the day. I know that there are times when they have been understaffed. They take her to the bathroom. I know that one thing that is critical is hydrating her throughout the day. I know that has been a challenge for us getting the staff to give her enough fluids during the day. "
Consistent and Timely
"They've been very good to me. I needed the help and support and it was a good fit for my situation. The caregiver pays a lot of attention to him. The caregiver that I have coming has been exceptional. She's consistent, timely, takes precautions. They've always followed up with me even through the pandemic, even when they were closed. They are always consistently checking in on us. I've got one regular person, and she has been great. I appreciate that she keeps my husband busy. She does physical therapy exercises with him. I know they are always available for me and keeping him safe."
Lisa L.
Good Communication and Trusting
"I had them before last year when my mom went to assisted living. There is good communication. I trust them. They help my mother to be distracted. They give us a break. It is important for her to interact with other people. Since they have Spanish speakers it is a plus. They try to help my mother. She has a problem with her face mask. She has a problem with cognitive skills. They are patient with her and try to find ways for her to calm down if she gets agitated or upset. They also provide activities, care, and meals. They call me or call me back if I call. We try to figure out things. They are sincere, care, have knowledge, are responsible and dependable."
The Care They Have Given Has Been Excellent
"They were recommended by a friend. I like that they are accessible, and they return phone call and they answer my questions. The care they have given has been excellent. We choose the service because he was a fall risk which stopped us from sleeping and they take care of him at nights. They are reliable, and they are comfortable asking us questions, both of my parents like them. They return phone call and answer questions, and they email and are professional. We have a weekday person and a weekend person who are both wonderful. It has been a very good experience and I can't think of any problems or issues. They take good care of my dad, and we sleep better knowing someone is taking care of him."
Debi W.
Our Philosophy
THE SKYLARK PROMISE
Consider the Skylark. It is renowned for its beautiful song and its unique flight. In literature it has often represented freedom, inspiration, hope and joy.   
Our Seniors, like Skylarks in their song and flight, are unique and amazing individuals. They have been teachers, business leaders, firemen, Veterans, mothers and daughters, fathers and sons. They are loved. In their lifetimes, our seniors have experienced and shaped some of the most influential events we have known. Their stories inspire us. 
Our Promise to You: create a caregiving career focused on senior care solutions that inspire freedom, hope and joy.
At Skylark Senior Care, we approach caregiving a different way. We believe in creating programs that support the whole person.
Skylark Senior Care® and the Skylark Senior Care® logo is a registered trademark.