About Us
Leadership, Experience, Mission, & Philosophy
Ned Morgens
Founder and CEO
Ned Morgens is the founder and CEO of the Skylark Senior Care. Since bringing adult day health to Johns Creek in 2006, the Skylark Senior Care team has opened a second center and a home care agency.
He has served as chairman of the Board of Directors of the National Adult Day Services Association, as president of the Georgia Adult Day Services Association, and as a delegate to the 2005 White House Conference on Aging.
He received his MBA from Emory University's Goizueta Business School, his Master of Divinity from the Princeton Theological Seminary, and his bachelor's degree from Colgate University.
Ned moved to Atlanta in the sixth grade and has been committed to Atlanta ever since. He met his wife while a high school student at the Westminster Schools. She is currently a theatre educator, director, and a former Broadway actress. They have two young sons.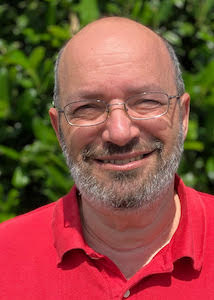 Joseph Ben-Dor
Executive Director
Joseph Ben-Dor has served as Skylark's executive director since 2006. A native of Israel, he was a nurse in the neurosurgery department at Rambam Hospital. After arriving in the United States, his 30-year career started in an Atlanta adult day care center, and includes being the executive director of an assisted living facility.
He feels it is very important for seniors to stay active and engaged with creative activities and wonderful friends, and adult day centers provide the perfect atmosphere for this engagement.
He resides in Roswell with his family and pets.
Fran Weigard
Director of New Member Services
Fran has over 20 years of experience in healthcare and over 6 years serving the senior adults and helping them maintain their freedom and independence. She has worked with small, locally-owned home care companies and managed national accounts with an industry leader in home care, hospice, rehabilitation and durable medical equipment.
Fran has a heart for serving seniors and helping to improve their quality of life. Fran has an extensive background in marketing and is currently the Director of New Member Services for Skylark Senior Care.
At Skylark Senior Care, our seniors meet new friends, engage in exciting activities and participate in the community. Our dedicated nurses promote wellness and health, and our certified caregivers provide respite and support.
We care for amazing individuals. They have been teachers, business people, firemen, Veterans, mothers and daughters, fathers and sons. They are loved. In their lifetime, our seniors have experienced some of the most influential events that shape our world today. Their stories inspire us.
Therefore, our individualized care plans aim to inspire freedom, hope, and joy in the lives of those we care for.
At Skylark Senior Care, we support the whole person. When you call, we want to know what inspires, what brings joy, and what creates freedom-in addition to challenges. We work with each family and their loved one to create a personalized care program that focuses on treatment and activities in the center and at home.
Our families find caregiving success by using either the Adult Day Center or Home Care, or a combination of both. Letting us help carefully manage caregiving resources, helps us create a plan of care that is often more affordable and personalized than a high-quality assisted living facility.
Dedicated Care Professionals
Our experienced and dedicated staff is rigorously trained and certified for specific physical challenges, caring behavior management techniques, and intensive personal care assistance. Our caregivers embody the Skylark Promise and serve with respect, honesty, and a positive attitude.
In each center, and available in your home, are registered and licensed nurses to provide educational programs, manage day-to-day health needs, and attend to emergencies; social workers to provide family support and assist with plans of care; activities professionals to conduct personalized activity programs; nursing assistants to assist with personal care and dietary consultants to assist with meal plans and special diets.
Transportation to and from our centers is available, as well as beauty and bathing services, and physical, occupational, and speech therapies.
Mission & Values
Inspiring Freedom, Hope, and Joy in our Elders and Those Who Love Them
Since 2006, we have been refining what we do and how we do it. Over time, as we've worked with hundreds of families, associates, and Members, we have developed a compelling culture.
Our expectation is that when becoming a part of the Skylark family, these values will infuse our relationship.
When we first started, we had a list of values, some even the same as today. What we found out is that we assumed everybody automatically held to our same standards and that they were self-evident.
Through our interactions with real families and real employees, we found ourselves emphasizing certain elements. At times, we are very successful, and it's easy to provide hope when a loved one responds well to the new environment and experiences. At other times, situations may require difficult conversations and living up to our standards is challenging.
We have found that our Mission and Values differentiate us from other adult day and home care providers and that they help us provide better service, experiences, and outcomes.
Our Philosophy
THE SKYLARK PROMISE
Consider the Skylark. It is renowned for its beautiful song and its unique flight. In literature it has often represented freedom, inspiration, hope and joy.   
Our Seniors, like Skylarks in their song and flight, are unique and amazing individuals. They have been teachers, business leaders, firemen, Veterans, mothers and daughters, fathers and sons. They are loved. In their lifetimes, our seniors have experienced and shaped some of the most influential events we have known. Their stories inspire us.  
We know aging affects each person's body, heart, mind and soul differently. Through our conversations, we'll listen to you and your loved one's stories, hopes, and challenges, and together, we'll partner to create a care program personalized to your unique situation. 
Our Promise to You: Deliver creative senior care solutions that inspire freedom, hope and joy for you and your loved one.
At Skylark Senior Care, we approach caregiving a different way. We believe in creating programs that support the whole person.
Skylark Senior Care® and the Skylark Senior Care® logo is a registered trademark.