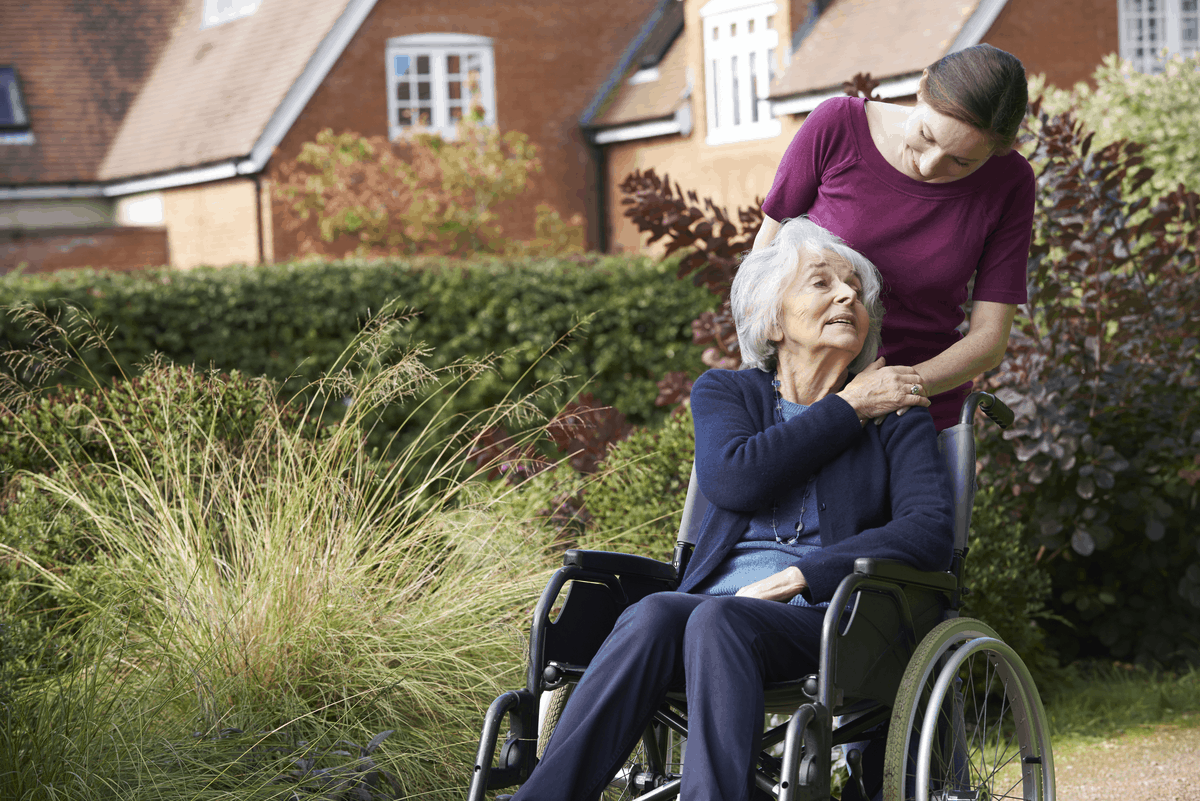 Taking care of a loved one can be an extremely rewarding experience.
It's also a huge job, one which can quickly become overwhelming and lead to burnout.
Some people don't realize just how much is involved in caring for another adult. Read on to find out everything involved in caregiving—and how in-home care aides and adult day care can help carry some of the load.
A Day in the Life of a Caregiver: 11 of the Most Common Caregiving Tasks
Here are 11 jobs which caregivers find themselves managing on a regular basis.
1. Home Management
Caregivers often have to clean their loved one's home. This also includes handling utilities, as well as the exterior of the home and yard.
2. Health Care Planning
A big part of caregiving is helping seniors receive the best treatment possible. This involves doctor's appointments and helping implement treatment plans (like physical therapy and exercises).
3. Prescription Management
The use of prescribed medications has doubled in the senior population, with nearly 40% of seniors taking more than five prescription medications.
Caregivers ensure the medications are properly taken, on time, and meds don't get mixed up.
4. Medical Advocacy
Due to health conditions, like stroke or dementia, seniors need someone to speak on their behalf. Caregivers can act as their advocates, ensuring the seniors get the medical care they really want.
5. Personal Hygiene Assistance
Part of the daily life of a caregiver involves helping their loved one with personal hygiene. This can include bathing them and helping them use the toilet.
6. Running Errands and Providing Transportation
Seniors have many appointments. They go to the doctor, the salon/barber, and to the grocery store. A caregiver provides transportation to and from these appointments. Plus, they can run errands on behalf of the senior.
7. Nutrition and Meal Preparation
Keeping seniors healthy is an important part of caregiving. To this end, caregivers will take care of meal prep, shopping, and cooking.
8. Taking Care of Finances
If the caregiver has power of attorney, they likely handle a lot of important financial responsibilities. However, even a caregiver who doesn't have this authority may need to help their loved one with financial tasks, like paying utility bills.
9. Companionship
A 2017 report showed people who experienced loneliness reported more severe physical symptoms of illness, whether they were dealing with the effects of something serious (like a stroke) or the common cold.
It's easy for seniors to feel isolated and alone. A caregiver – or home care aide – can help alleviate these feelings.
10. Mobility Assistance
As we age, our level of strength decreases and we need assistance. Caregivers provide a pillar of physical strength and support for seniors as they make their way around the house or to their appointments.
11. Personal Safety Supervision
Due to illness, injury, and a lack of strength, seniors are more prone to accidents. An important part of every caregiver's job is to keep their loved one safe. They can do this by making sure their home is safe and the risk of falls or other injuries is low.
Home Care and Adult Day Care Can Ease the Load of Caregiving
Being able to care for a loved one is a special experience, especially if it's a parent or guardian. Seniors have spent so much time taking care of their families – now is the chance to return the favor.
Becoming overwhelmed and burnt out can easily take the joy out of caring for a loved one, which is why hiring home care as well as adult day care is such a good idea.
Home care professionals and adult day care can assist with many of the tasks listed above. Getting some extra help will take off some of the pressure, giving caregivers the chance to fully enjoy the rewards of caring for someone they love and respect.